TRADITIONAL CRAFTMANSHIP
The reeds used for the Rustic Rattan furniture and accessories is called slimit. Slimit is a crop that grows against the trees in the jungles of Indonesia and is harvested in strands of five to six meters in the rainy season. This way of growing and harvesting ensures rattan is a sustainably responsible material choice.
Then it lies in mud baths for several weeks, so it gets its beautiful aged look. After that, the twines are carefully selected by thickness and colour to weave the furniture and accessories.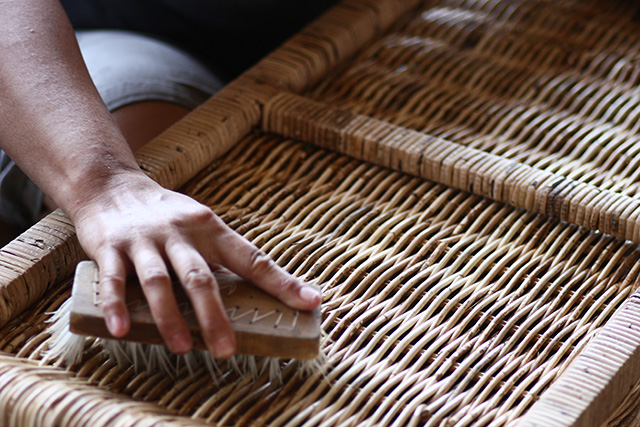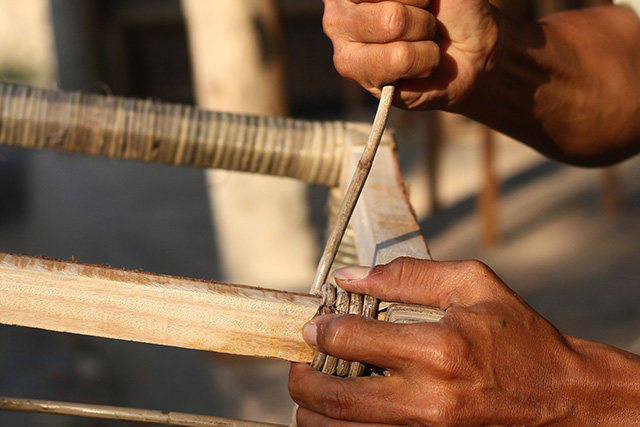 UNIQUE IN ITS KIND
The colouring of the rattan using natural elements ensures the diversity in colour shades of the furniture. The weaving of the rattan is never the same, this is done traditionally in small villages by the locals in Indonesia, where each village has its own weaving speciality.
All RM Rustic Rattan furniture is 100% hand crafted, no machines are involved. It is almost impossible to imagine how many hours of loving handwork are involved per product.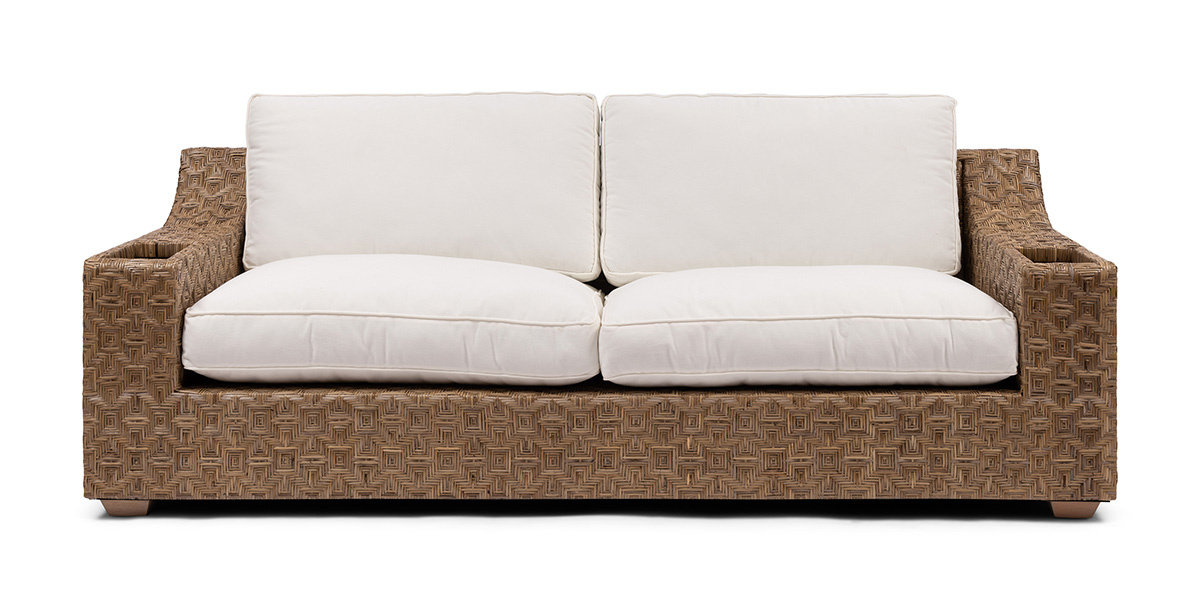 Watch the process
From design to finished product
Why we love it
The rattan material does not need much maintenance, the beauty of the material increases with the years if you treat it well. We recommend wiping the material with a soft brush or a damp cloth with just water.
Becomes more beautiful with the years

100% natural material

Each product has a unique look

Handcrafted with love