SIGNATURE HANDCRAFT
The base ingredients of glass are sand, soda and broken glass. Glass is made by mixing these ingredients and melting them together in a large furnace at 1300°C.
Then an amazing and fascinating process starts: glass-blowing. The glass-blower scoops out a lump of melted glass on the end of a blow pipe. This is then laid in a mould and a shape is formed by blowing the molten glass against the inside wall of the mould. Each glassblower has their individual 'signature'. This way, each product obtains its unique structure and perhaps a minor imperfection, such as a bubble in the glass or a difference in height.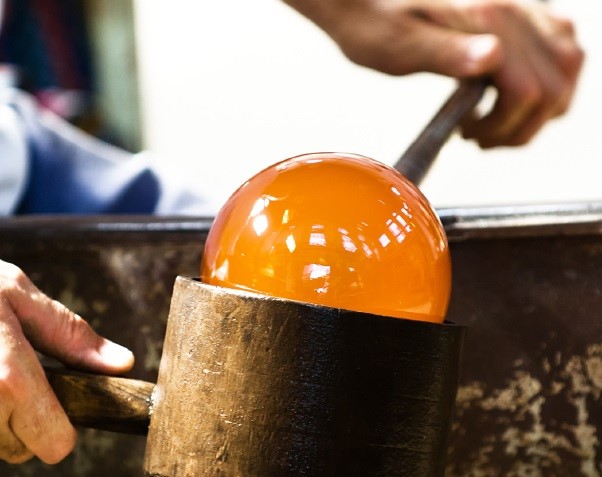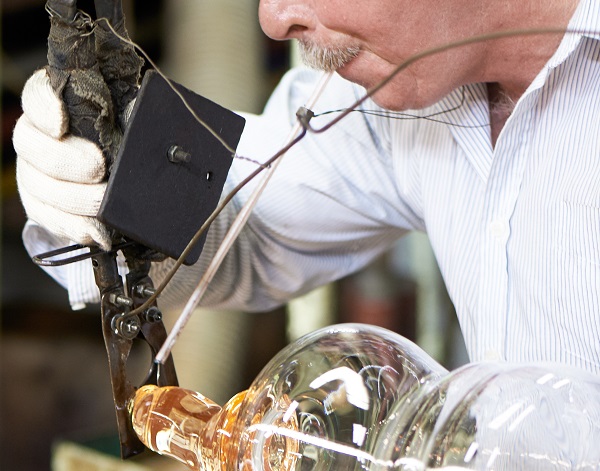 EVERY PIECE IS UNIQUE
The glass is measured and cleaned again, and then put back into the over for three hours at 500°C on a kind of conveyor belt. The hot glass enters a 'cooldown' oven where it slowly cools over a period of three hours.
The glass then undergoes a full check until it is perfectly stable, and the logo is then blown into the glass. Et voilà - the glass is ready for the perfect place in your interior!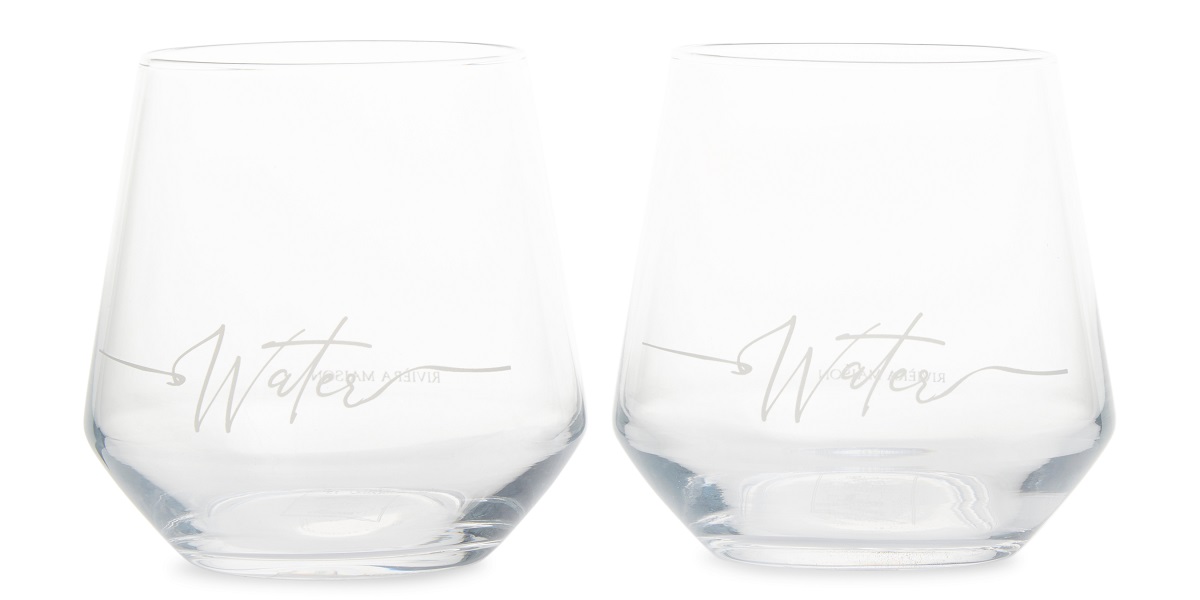 Watch the process
From design to finished product
Traditionally blown

Every piece is unique

Precision process

Unique details underline the craftsmanship
MAINTENANCE
For daily maintenance use a microfibre cloth, just with water or normal alcohol-based glass cleaner. Spray it onto a cloth and not directly onto the glass. This is to protect the wooden parts/frames next to the glass. After cleaning always rub dry thoroughly. To prevent scratches, it is a good idea to use coasters on a glass surface. Do not use hard, abrasive materials when cleaning the glass. Even a washing up brush can cause scratches.