Leopard print is hot! Be it in the latest fashion or interior. And because we can't get enough of it, we've embraced this trend wholeheartedly. With a matching cushion collection in a rich coral hue that enhances the safari look & feel to great effect. Combine this with green-hued furniture, a touch of gold and numerous natural fabrics to attain the optimum 'safari chic' effect!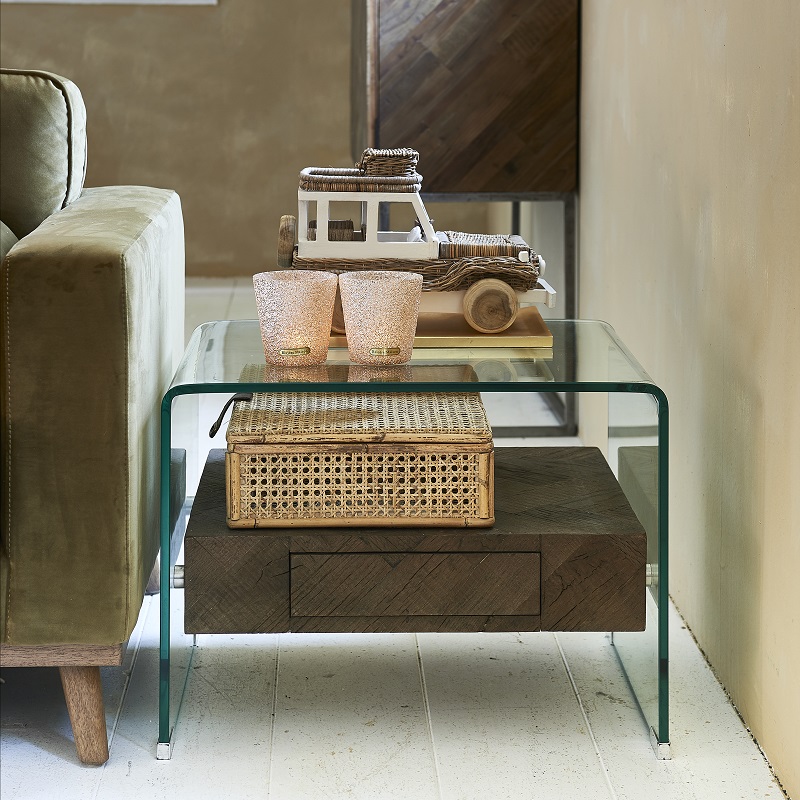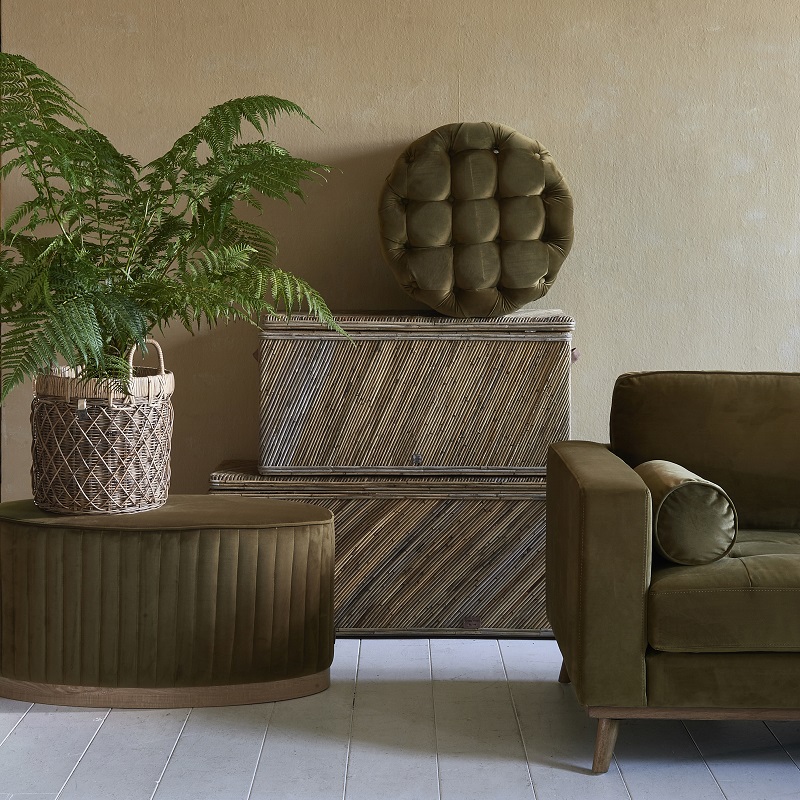 Panther print cushions
Style your living room with cushions with a panther print. These cushions are made from faux fur and are wonderfully soft. Combine them with luxury furnitureand accessories for the ultimate 'safari chic' feeling. Complete the look with a warm rug from the collection.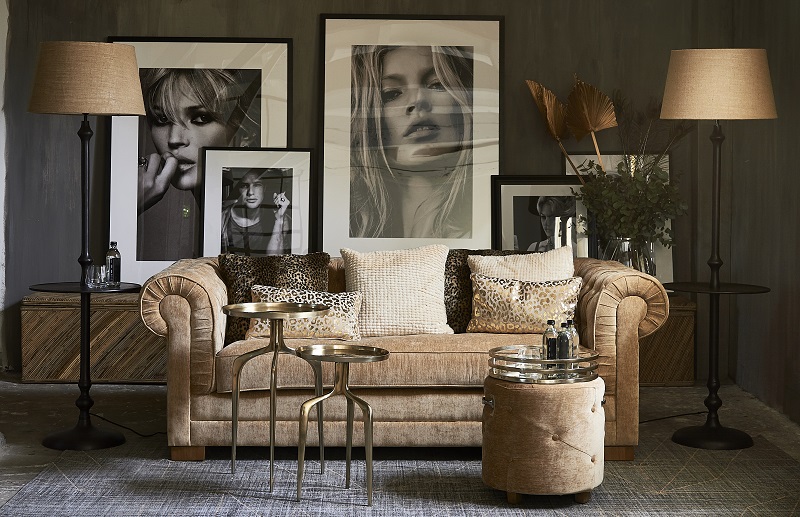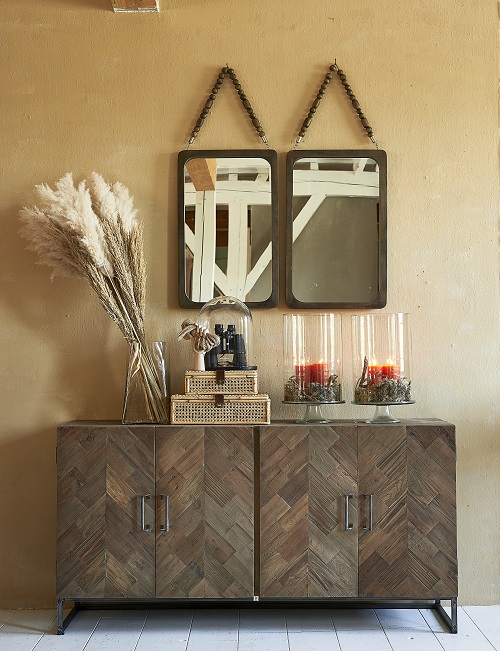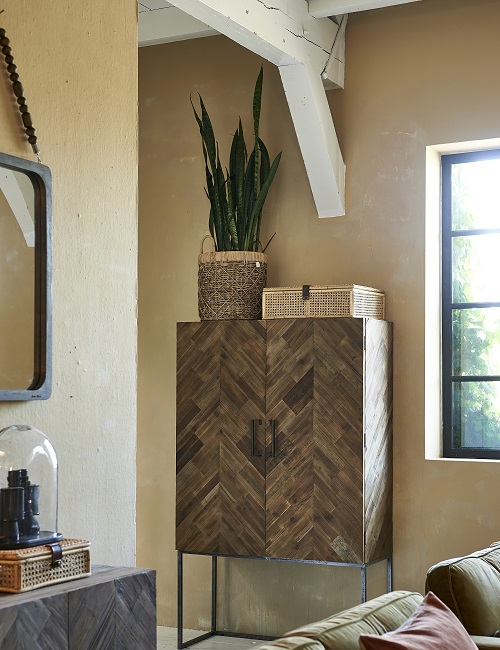 Wooden cupboards
Furniture made from warm materials fits perfectly in this tastefully styled room so we have used the Tribeca cupboards here. The cupboards are made from various types of recycled wood and the doors have a herringbone pattern. This provides that warm yet chic look.
Round dining table
With a round dining table all your guests can chat away during dinner, making the meal that bit more sociable. Pick dining chairsin warm materials, such as velvet and Rustic Rattan, to go with the 'safari chic' style. Together with the wooden dining table, these create a warm atmosphere.