Let nature inspire you
With the Poetic Folk collection, you can imagine yourself close to Mother Nature. This collection tells a story inspired by a mix of different styles and cultures. The art and beauty of handicrafts stand out in the most luxurious details. Whether you like a colourful or calmer decor, you will find your match in this collection.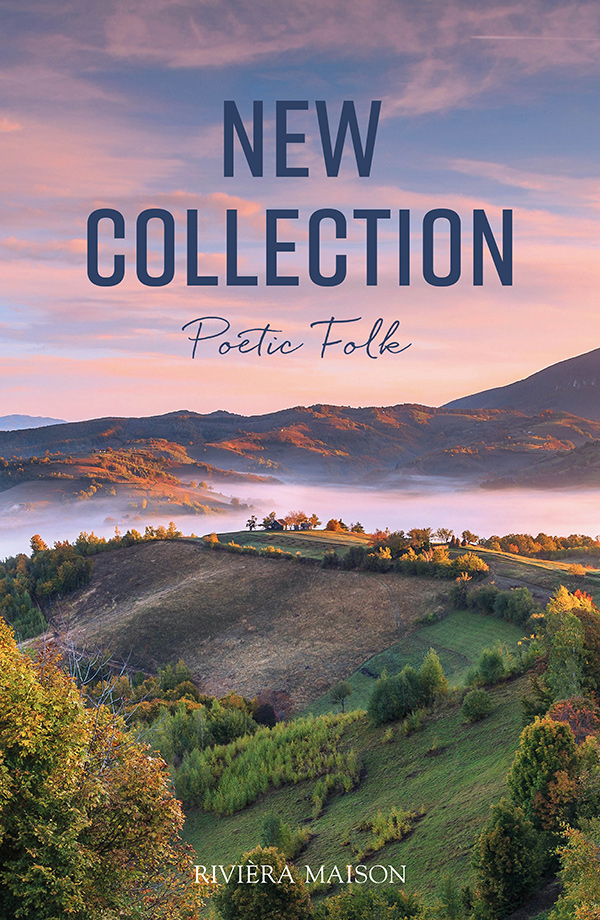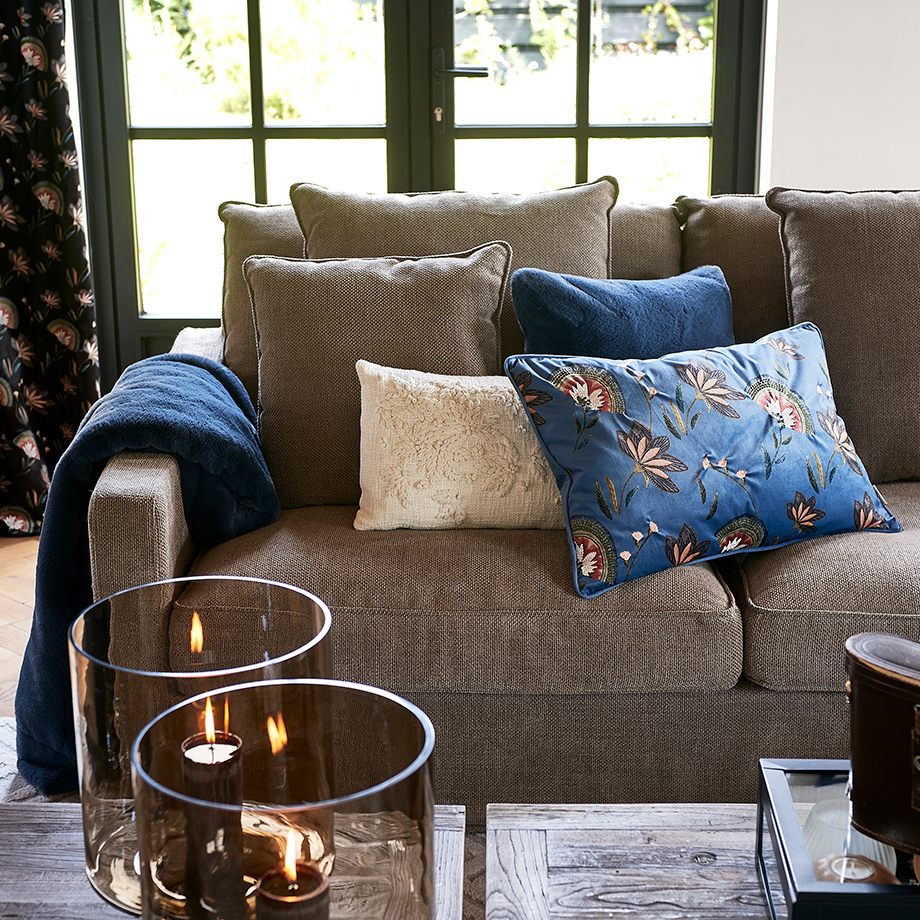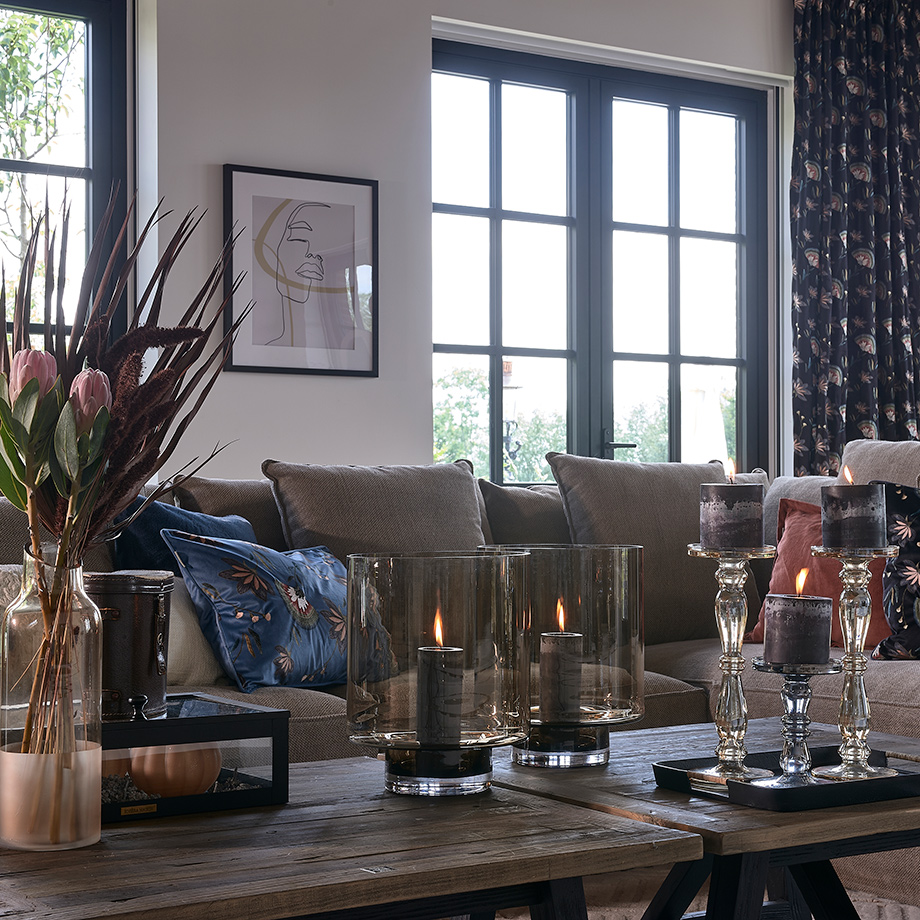 The colours used in this collection are white, soft pink tones, greyish green and blue, red and a touch of gold.
---
UNIQUE CUSHION COVERS
An absolute MUST HAVE from this collection are the velvet cushion covers with a beautiful and unique floral design. Rich embroidery, paintings and engravings adorn the accessories. Combine these unique cushions with faux fur cushions for a cosy combination.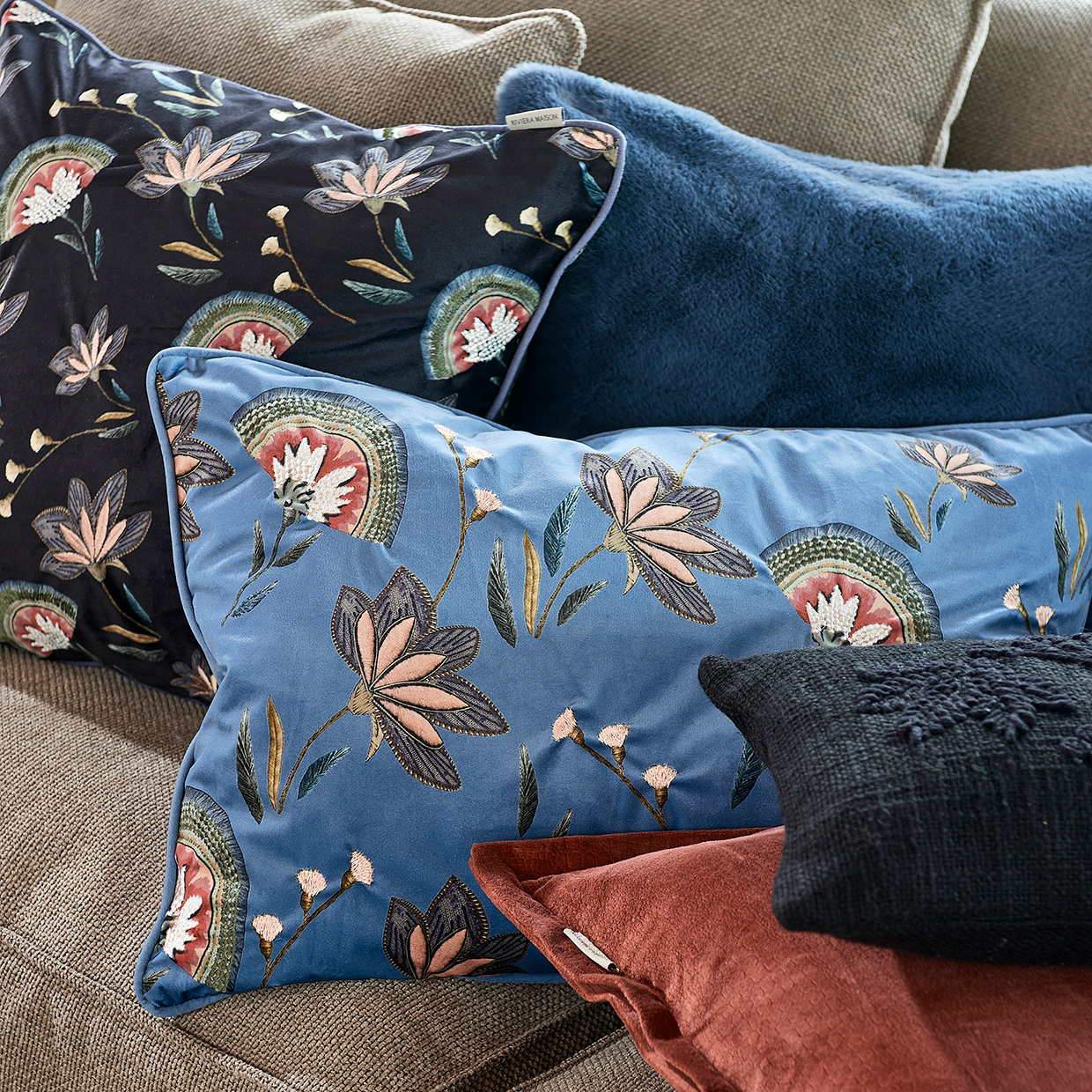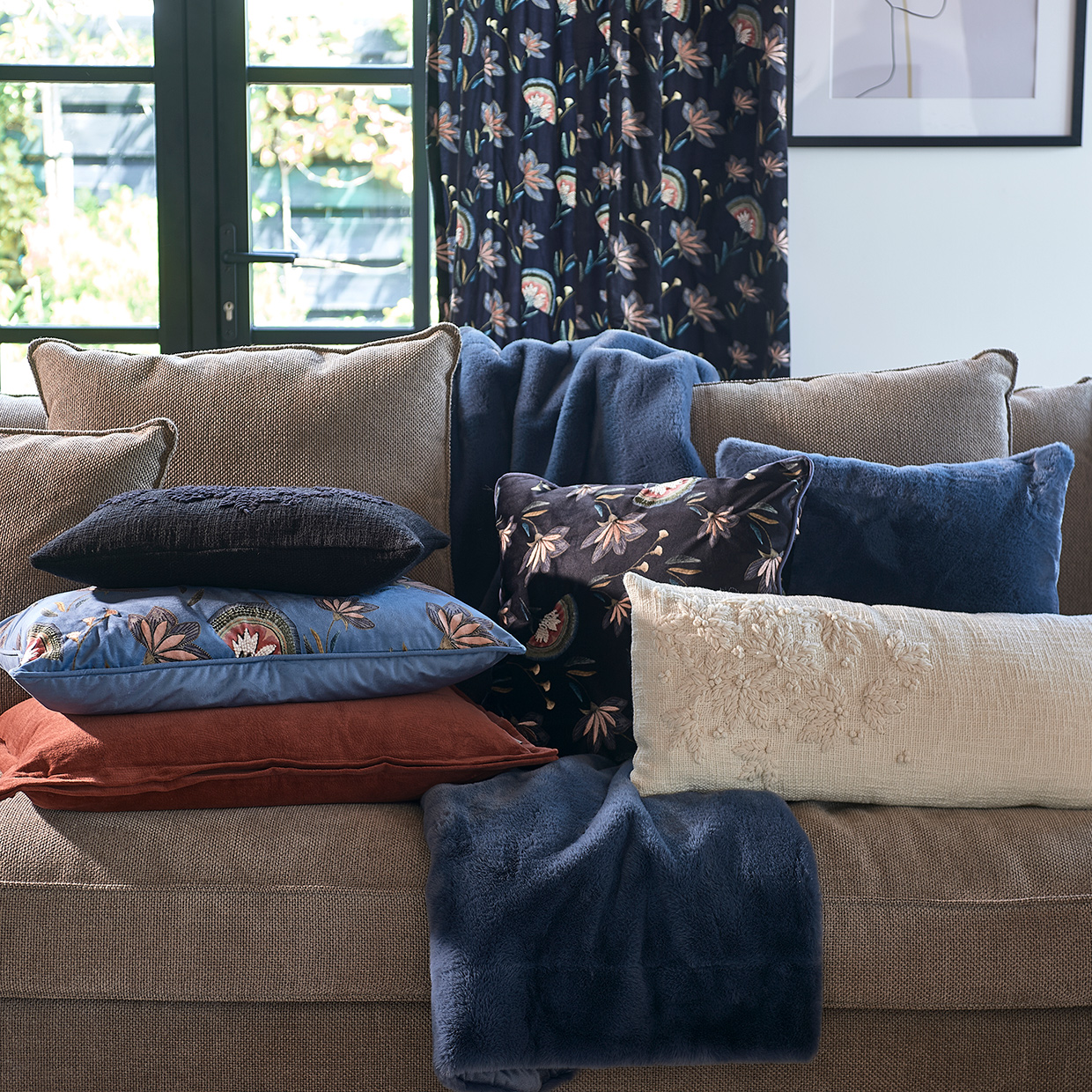 GLASS CANDLESTICKS
In addition to the cushions, this collection also includes hand-braided objects, ornate picture frames and glass candlesticks. The glass candlesticks are high quality and therefore heavier due to the thick glass. These stylish candlesticks are available in different colours.
RUSTIC RATTAN
Besides the colourful cushions, there is also room within this collection for natural items that add more tranquillity to the decor. For example, take these rattan items with a fun touch. The cutlery tray is not only useful to put all your cutlery on the table at once, but it's also nice as a decor item because the cutlery tray is in the shape of a bag. The tea box also has a surprising touch, because it has the shape of a suitcase. Handy and fun!