Essence and style of Riviera Maison
The RM Identity collection uniquely embodies the brand's essence and style. It goes beyond just furniture and accessories; it is a lifestyle that embraces comfort and sophistication.
The origins of RM

---
Which item is your favourite?
---
---
Warm accessories
From decorative cushions and plaids to sophisticated decorative items, each piece is carefully designed to blend harmoniously into different interior styles. Whether you like a classic look, a country feel or a more contemporary decor, the collection provides a variety of options to enrich your space.
---
For the perfect finishing touch
---
More inspiration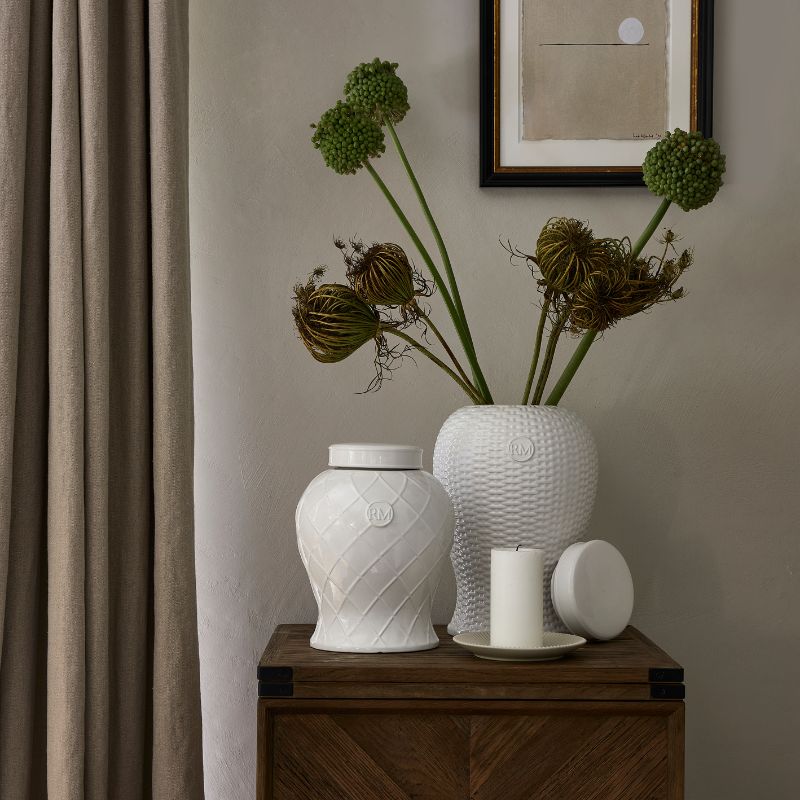 More from our new collection
From furniture in light shades to stylish accessories that you can completely cover the room with. Discover our new collection now.