Coastal Cool
A theme inspired by the coastline and a stay in a beach house in the dunes. You feel the wind in your hair, the sand under your feet and the warmth of the sun on your skin. Light colours, combined with soft yellow and blue. The shell shapes are fully reflected in the accessories, as well as stripe patterns, airy linen, glass and silver sculptures.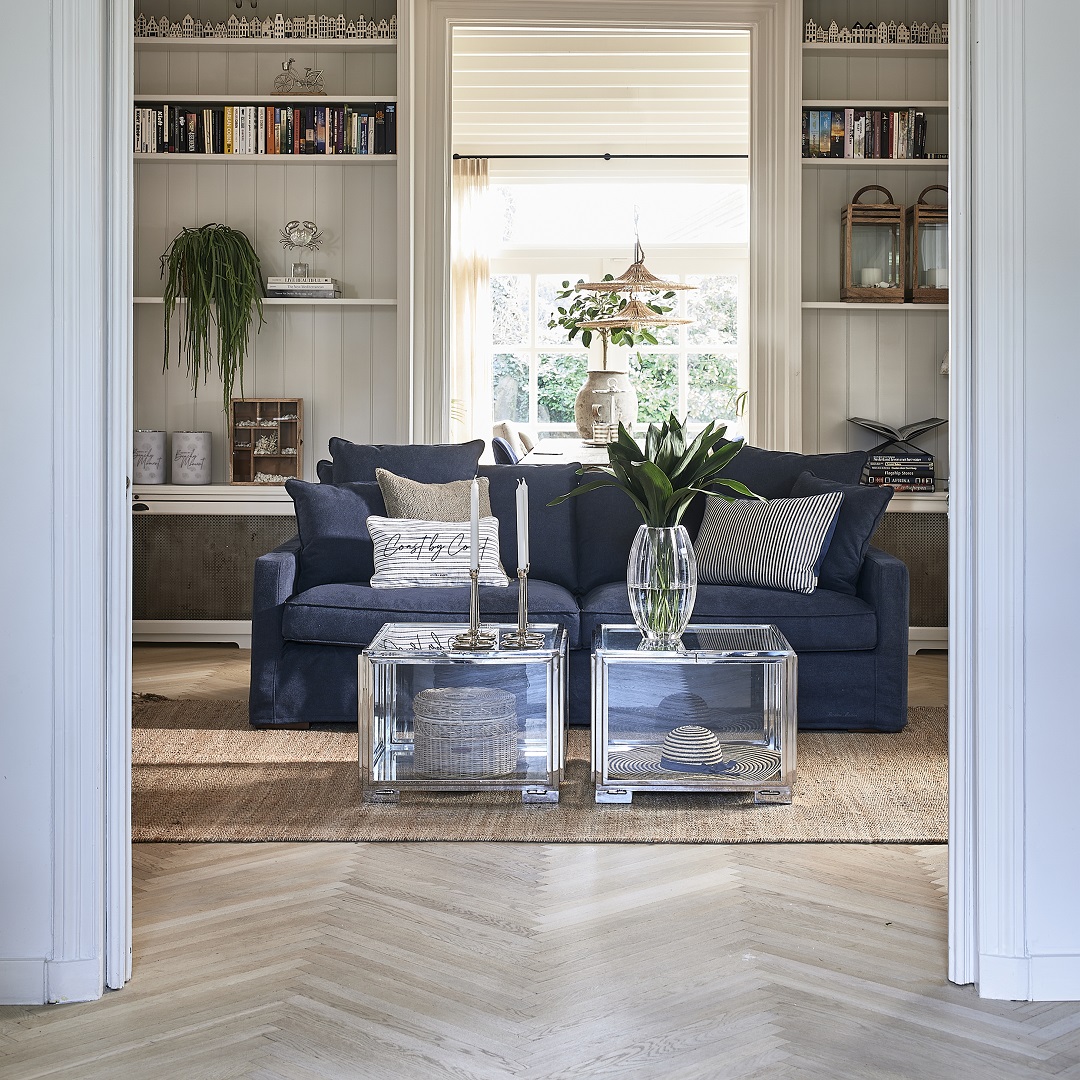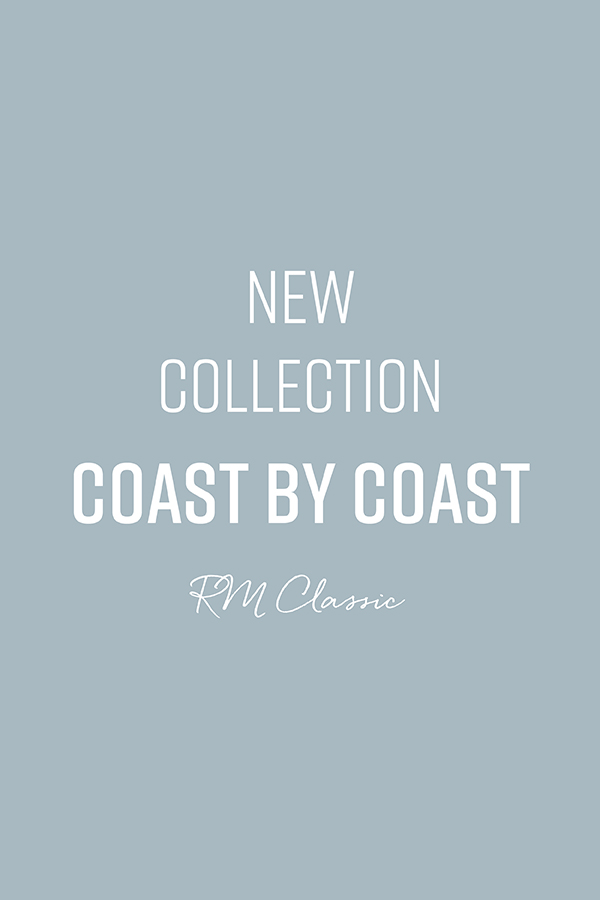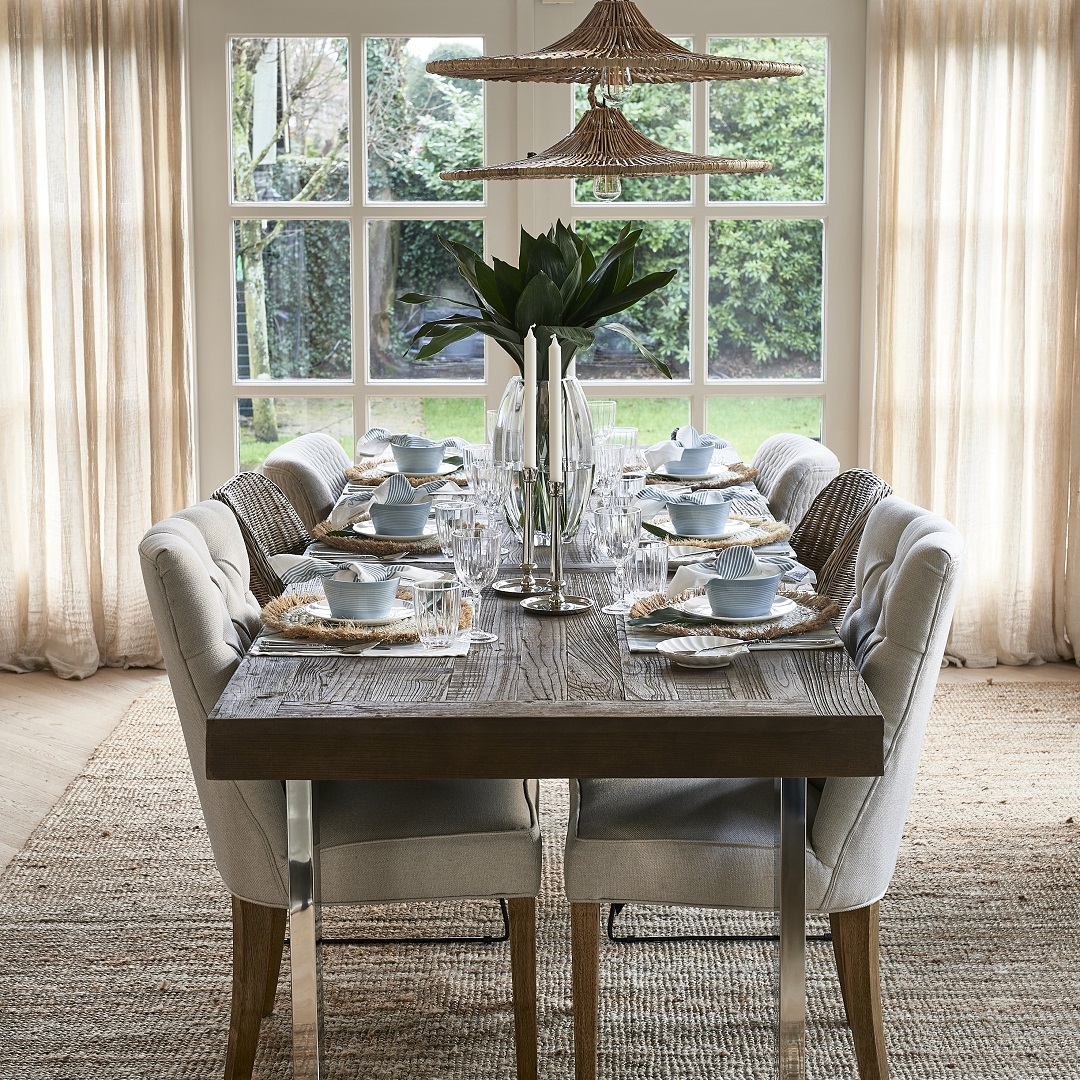 Natural warmth
This new collection creates a relaxed spring feeling with soothing blue tones, warm naturals, crisp whites and beach-inspired details. Accessories in natural materials with an airy feel, such as linen and cotton, match beautifully with the natural warmth of wicker and wood. A hand-woven pendant lamp adds a beautiful texture and looks great over a dining table, subtly in a lounge area or anywhere you want to create a homey atmosphere.
Beach-like atmosphere
Always wanted to live in a beach house? With our new collection, you can do so, without living near the sea! Give your home a beach inspired look and create a relaxed beach-like atmosphere with a sisal rug, glass side table and deep blue sofa that invites you to lounge and relax. A nice balance between style and comfort, contemporary and traditional.
Ocean feeling
The accessories from the Coast by Coast collection are designed with great attention to detail and perfect for adding that relaxed, ocean feeling to your dining table. A nice mix of sea-inspired motifs and striped prints to keep the look fresh and modern. Boost the beach house feel by decorating the table with a large glass vase, silver candleholders and hand braided seagrass place mats.
Discover also our other collections
---