Go for retro!
Are you looking for a stylish retro look sofa? Then the Kendall sofa series is just what you're looking for. Nice detail: the back cushions are reversible: one side is stitched and the other side is flat. The angled beechwood legs and the chequered stitching on the back cushions make the sofa completely retro, yet modern!
How to style the Kendall Sofa
The Kendall is versatile and easy to style in our different living styles.
Why we love it
We are fans of the Kendall Sofa, this is 'why we love it'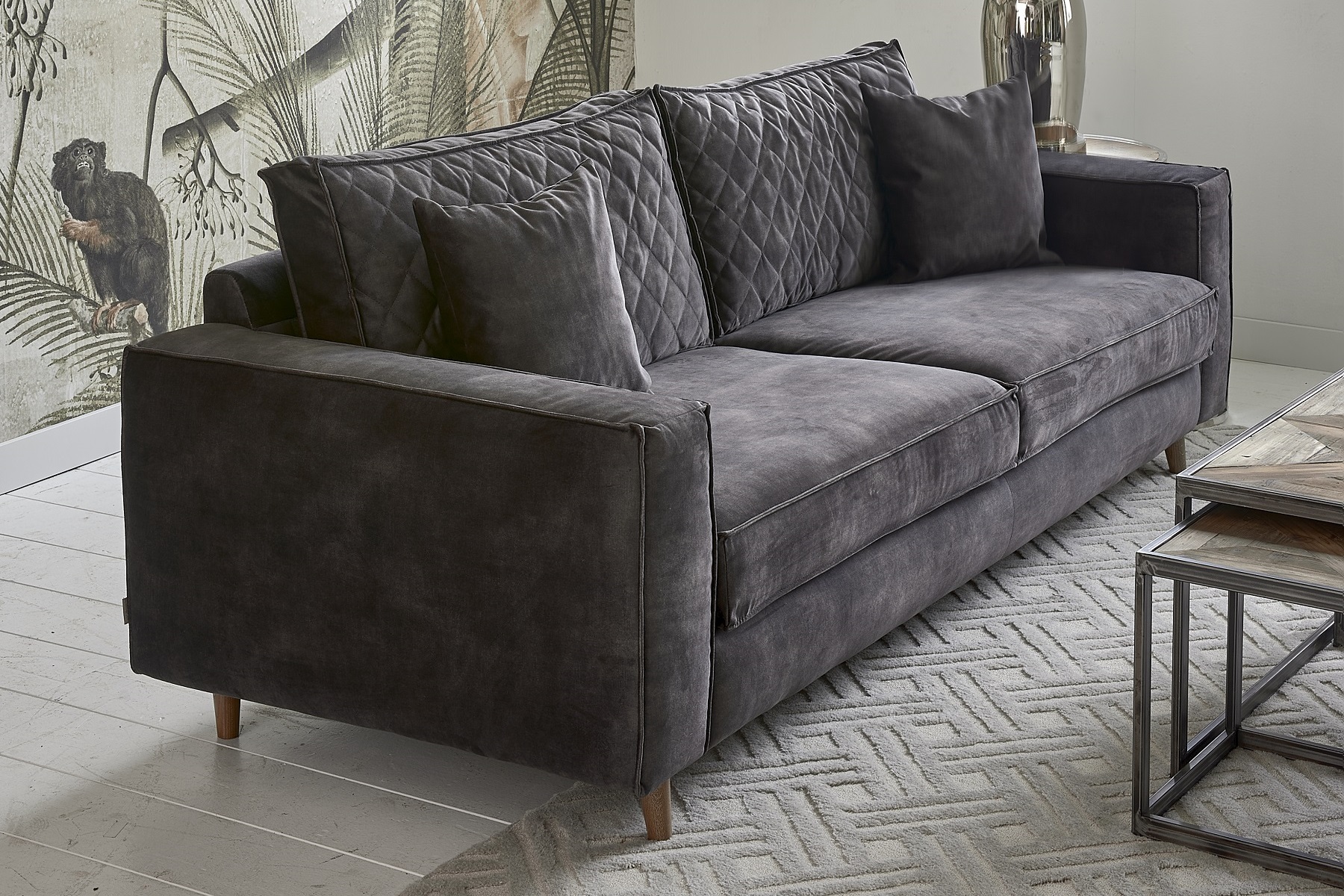 Which variation will you choose?
A perfect match for any space; available in different sizes and models.
Kendall Sofa 2,5 seater
You can amply seat either two or three people on this spacious 2.5-seater sofa, with a width of 191 cm, without it taking up too much space in the lounge area. Perfect for a small living room or studio, or in a spacious house when you choose several sofas together.
Kendall Sofa 3,5 Seater
You can comfortably seat three people, but four people can also have a cosy seat on this stylish 3.5 seater sofa in retro look. Practical for the whole family or when visitors arrive. The retro influences in this classic design can be seen in the playful legs, the straight silhouette and the stitching on the back cushions.
Kendall Sofa met Chaise Longue
The Kendall with chaise longue part, which is available both left and right, is wonderful to plop down on with the family, or just the two of you. Pros; the chaise longue is multifunctional and perfect for those who like to have their legs stretched out, or as an extra seat. This sofa with its classic as well as retro look, is easy to combine in different living styles.
Which Kendall sofa suits your interior?