Time for Relaxury
This classy and contemporary interior decorating style exudes elegance and luxury. The ultimate luxurious look is created with the use of eye-catchers and rich materials such as marble, velvet and satin. White is the dominant colour in this modern style that can be beautifully combined with neutral tones, black or more pronounced colours. The soft gold and silver items add a touch of glamour to this style.
Contrasting whole
In this elegant living style, a base has been chosen in which dark colours such as grey and black predominate. Soft shades such as cream, champagne and brown soften it all and create unity. By combining these dark nuances with soft shades, an exciting whole is created in which the Modern Elegance style comes to life.
Materials

in the Identity collection Modern Chic

Make a hotel lobby of your own interior with the Modern Elegance living style. With rich materials such as dark-coloured wood, shiny velvet, wool, metal, marble and mouth-blown glass, you get the ultimate hotel feeling at home. Complete this luxurious ambience with rugs, throws and cushions in a variety of materials and textures.
---
Styling tip for a Modern Chic interior:

Add atmosphere and colour to your decor
Style your decor with a lush field bouquet or playful mixed bouquet with various flowers in warm earth tones for a homely atmosphere. Looking for a suitable vase for your bouquet? Discover our wide collection of vases, for both large bouquets and single flowers.
Modern

accessories for the Modern Chic style

The modern accessories in this style are made of luxurious materials, such as marble, glass or metal, with playful details. A beautiful example is the Avanti Swirl candleholder, in a shiny silver version, one of the accent colours of this style. Contemporary, because both dinner candles and stump candles can be burned in it. Style this elegant decor style down to the last detail with textured decorative cushions and throws in a coarse knitted texture.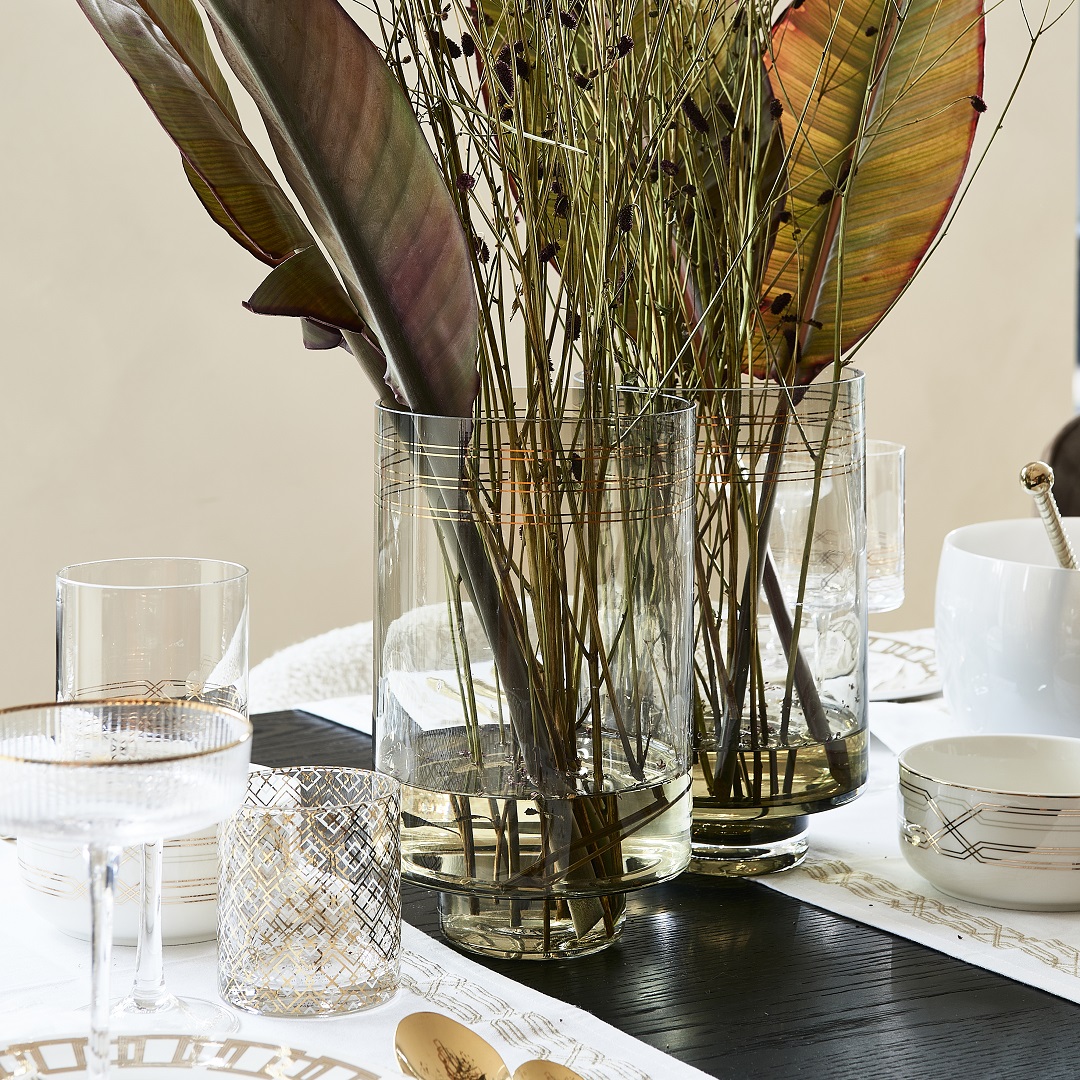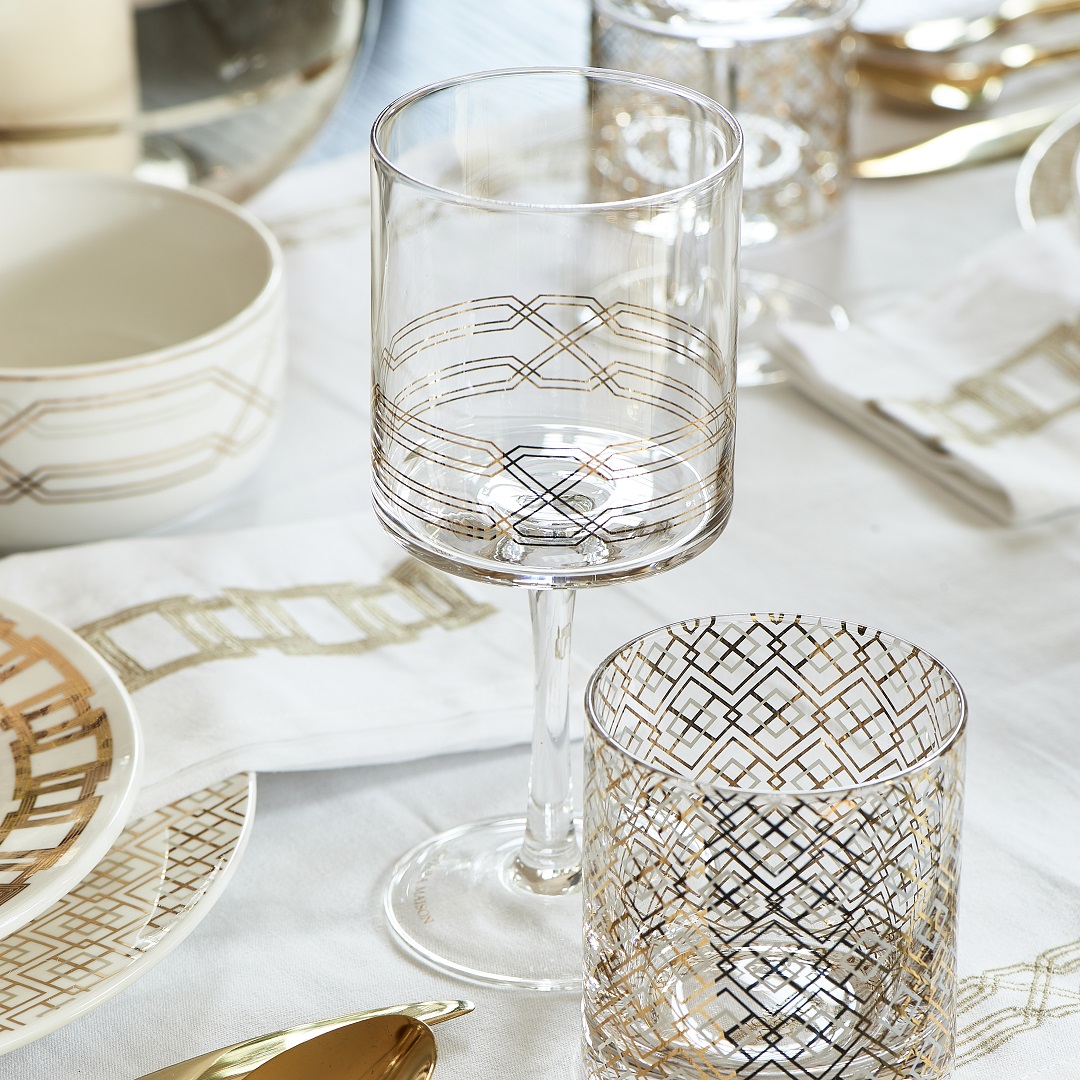 Golden touch
The accessories from the Modern Chic Identity collection are designed with great attention to detail and are perfect to create a festive dining setting. Enriched with a graphic chain print in white and gold, giving the items from this Heritage-48 line a modern and luxurious look.
---