Layout how you want it
Meet a new innovation in furniture design - the Del Rey modular cabinet. With its sleek and versatile construction, the Del Rey offers a fresh take on organisation and style, offering you endless possibilities to express your unique taste and creativity within your interiors.
Careful storing
The modular Del Rey cabinet is a versatile piece of furniture that is ideal for storing all your valuables, be it crockery, books, storage or other precious items. With its stylish design and spacious interior, the Del Rey cabinet not only offers a practical storage solution, but also adds a touch of elegance to any room in which it is placed.
---
Which element do you choose?

---
Organised space
These accessories in the co-collection have a honeyed, serene and soft feel. The colour palettes range from soft tones such as cream, blush and pastel to warm brown and gold accents, this also makes the accessories radiate a sense of calm and harmony within your space.
---
Perfect accessories to go with the Del Rey

---
Which layout is to your liking?
More inspiration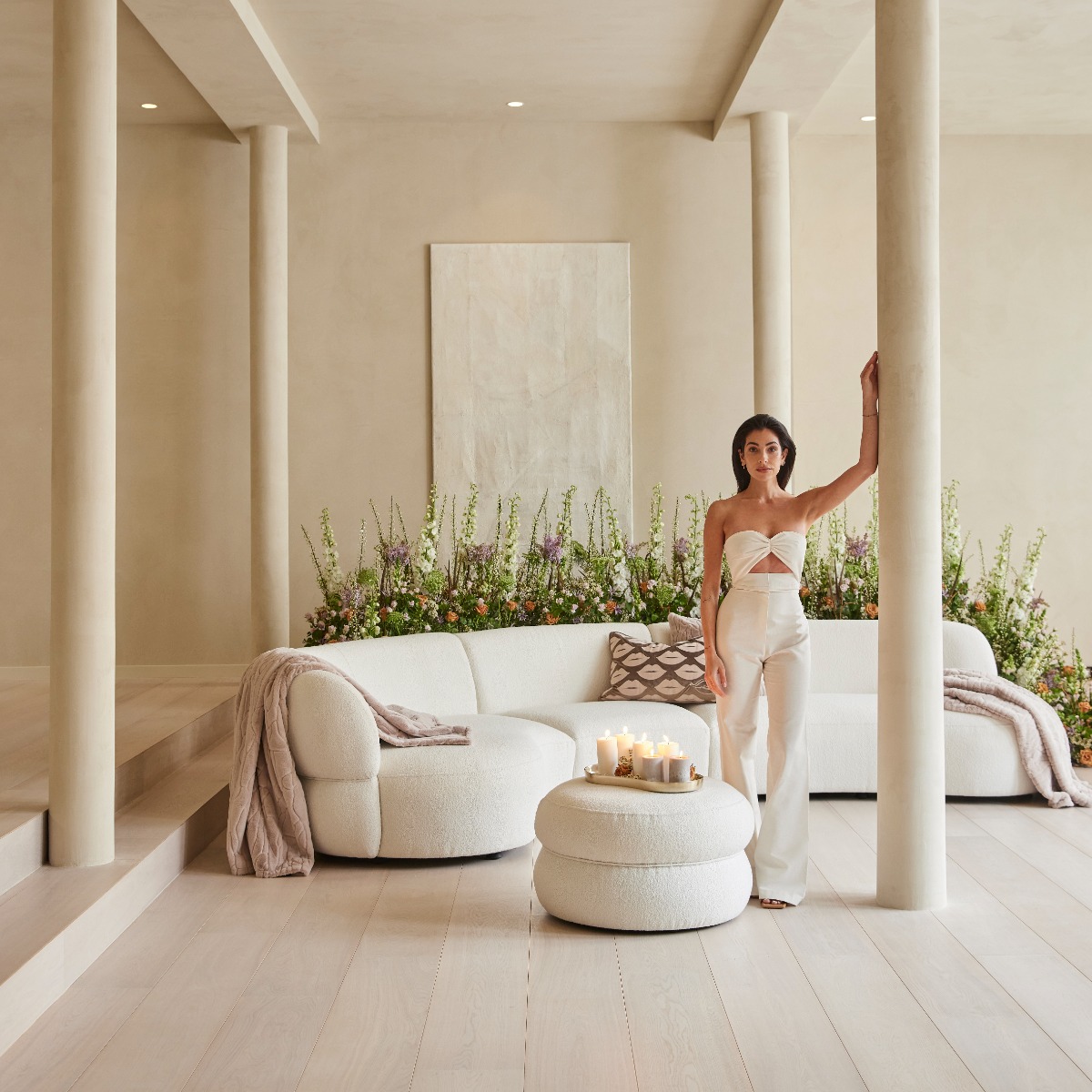 Anna Nooshin x Rivièra Maison
Discover our astounding co-collection with Dutch influencer Anna Nooshin.