Foodies take note: are you looking for a new set of crockery or just a few eye-catchers for the kitchen or table? The Foodlovers series is the one! Made of white porcelain with real gold decoration to add a touch of chic. We love great food and making the most of our meals together, and we do it in style, every day. This crockery is perfect for your healthy breakfast, nutritious lunch and even your three-course dinner. The series includes plates, bowls, mugs, a butter dish, pots and jars, and even ice cream cones. Collect them all!
Use natural materials
A kitchen doesn't just have to be practical. A kitchen can quickly gain in atmosphere with the right accessories. Choose a wooden cutting board, rattan bread basket, or store your kitchen items neatly in storage baskets made from natural materials. The function of these items are two-fold, it emphasizes the atmosphere and it is functional in the kitchen.
---
Choose the right tableware
A nice dinner starts with good cooking utensils. Go for wooden cooking utensils with beautiful details, and display it on your counter top for a stylish touch in your kitchen. So, your cooking utensils are not only practical to serve the most scrumptious food, but it is also a feast for the eyes.
Decorate your table with love
Real food lovers not only love good food, but also a well styled table. Set your table with this beautiful dinner service with a touch of gold. Our love for table decor and food joins forces in this dinner service.
Style it off
Finish your table setting with beautiful accessories, like candle holders. Light the candles and serve your snacks in style.
---
Take a seat at the table, and enjoy!
---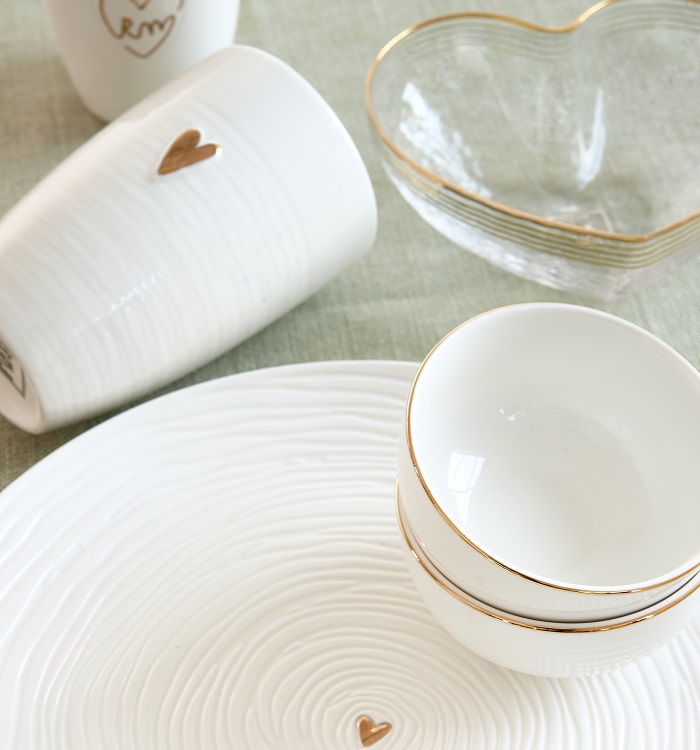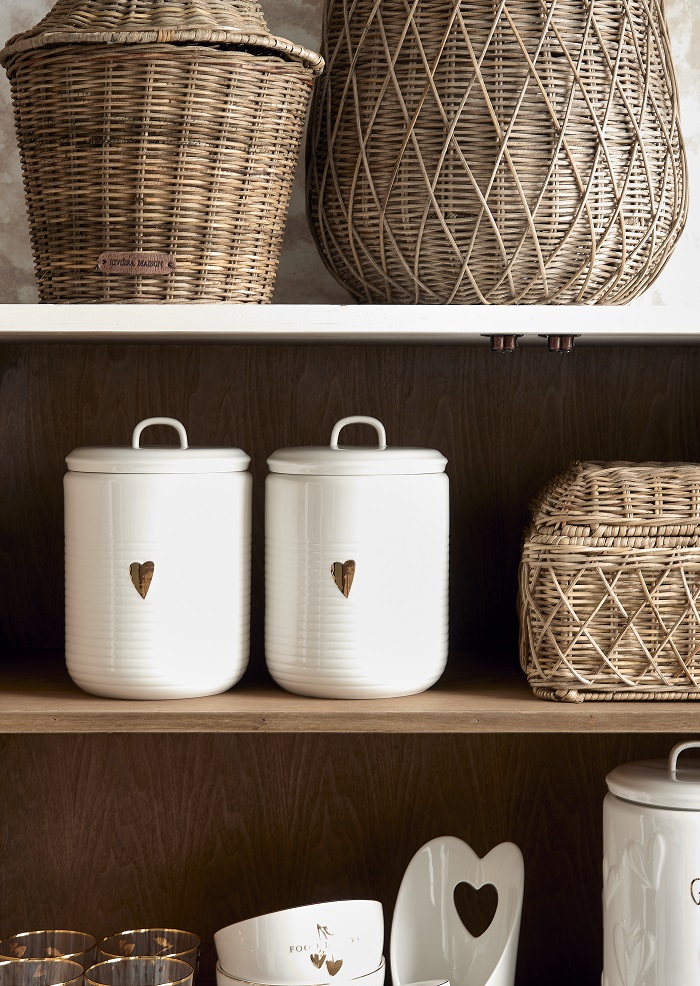 ---
SHOP FOODLOVERS
---